BSc in Department of Industrial Engineering
Home ›
BSc ›
BSc in Department of Industrial Engineering
Program Description
BSc in Department of Industrial Engineering
The objective of the Department of Industrial Engineering related to education is to provide IE graduates of the future with the highest skills, knowledge, and insights to enable them to respond to the challenges of a changing environment for engineering practice. Growing global competition and the explosion of information technology, which changed the way the organizations operate, require engineers not only with technical skills but with a skill set that includes communication, teamwork and global, economic, social and environmental awareness as well. Accordingly, the department aims to graduate industrial engineers who

• Possess a good knowledge of mathematics, sciences, and engineering,
• Are able to design, improve and implement an integrated system of key resources– people, materials, equipment, energy, and information – in complex organizations,
• Work effectively in teams and communicate effectively,
• Are able to adapt to many environments,
• Can understand the impact of engineering work in a global and social context,
• Have strong management skills.
What is Industrial Engineering?

Industrial engineering is a discipline concerned with the design, improvement and the installation of the systems for organizing the basic resources – people, materials, equipment, energy, and information – to produce goods and services.
What do Industrial Engineers do?

Industrial engineers (IEs) figure out how to do things better, drawing upon specialized knowledge and skills in the mathematical and physical sciences, engineering sciences, humanities, and the social sciences to analyze, design, improve, control and evaluate production systems. Some benefits that can be directly linked to the work of industrial engineers include;

• More efficient and more profitable business practices while increasing customer service and quality,
• Good organization,
• Increased ability to do more with less,
• Making work safer, faster, easier, and more rewarding,
• Reducing the costs associated with new technologies,
• Showing ways to improve the working environments.
Where do Industrial Engineers work?

The term "industrial" actually applies to "any organization". Industrial engineering gives the graduates the opportunity to work in all kinds of business; manufacturing firms, service industries, and municipal and government organizations. Some sample projects of IE's are as follows:

• Preparing the night shift schedule at a hospital
• Performing production planning activities of a manufacturing firm
• Developing layout of a bank
• Simulation modeling
• Designing a product that will prevent worker injury
Last updated Feb 2018
About the School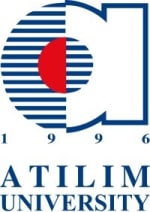 Atilim University was founded by the Atilim Foundation on 15 July 1997 to serve as a Foundation University in the capacity of a legal entity pursuant to provisions of Law no. 2547 concerning the Foun ... Read More
Atilim University was founded by the Atilim Foundation on 15 July 1997 to serve as a Foundation University in the capacity of a legal entity pursuant to provisions of Law no. 2547 concerning the Foundation of Higher Education Institutes. Atılım's goal is to develop individuals with the capability of attaining and putting to use the universal information required in the age of technology;- individuals who are knowledgeable and experienced in their respective fields, able to work as members of a team, and are not afraid of competition. In addition, they will operate in close relationship with the international community while being able to protect and preserve artistic, cultural and historical values; be sensitive towards environmental issues while being dynamic, inquisitive and aware of their country's problems. Atılım University is located on 250 acres of land in İncek one of the most recent and fastest developing residential areas of Ankara, 20 km from the City Centre and 7 km from the motorway. The campus contains faculty buildings, laboratories, conference halls, basketball and volleyball fields, a gymnasium, tennis courts, a condition hall, a swimming pool, recreation areas where outdoor activities are also carried out, cafeterias and restaurants. By spending your university days at ATILIM University you will get: ◦The opportunity to have your university education in a foreign language ◦The physical and systematic infrastructure required for the synthesis of the three basic facts, namely "education", "research" and "culture", which form the "university" concept ◦Education Programs at international standards (e.g. ABET 2000) ◦Competent academic team ◦The opportunity to have lectures in small classes and thus more active involvement in the learning process, ◦Modern laboratories equipped with the latest technology ◦The opportunity to communicate with faculty members on a one-to-one basis and have a real education and discussion atmosphere supported by a variety of social activities,
Read less