close
Filters
See Results
Education in the United States is mainly provided by the public sector, with control and funding coming from three levels: state, local, and federal, in that order. The common requirements to study at a higher education level in United States will include your admissions essay (also known as the statement of purpose or personal statement), transcript of records, recommendation/reference letters, l… Read more
Education in the United States is mainly provided by the public sector, with control and funding coming from three levels: state, local, and federal, in that order. The common requirements to study at a higher education level in United States will include your admissions essay (also known as the statement of purpose or personal statement), transcript of records, recommendation/reference letters, language tests
Top BSc Degree in Business in Minnesota in USA
Read Less
arrow_drop_up arrow_drop_down
1

Results in Business, Minnesota
format_list_bulleted Filters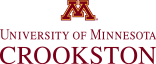 The need for graduates who understand and have experience in global business is increasing. Individuals who possess skills to help streamline global pursuits of companies that ... +
The need for graduates who understand and have experience in global business is increasing. Individuals who possess skills to help streamline global pursuits of companies that trade, manufacture, or use contract manufacturing globally are in greater demand than ever. Many American companies are multinational, and it is essential for managers to understand the different political, cultural, financial, marketing and management systems that drive international business activities in the U.S. and abroad.
-
TIP! If you represent a school and want to add your programs to our listings, contact us here
Earn a scholarship worth up to USD 10,000
Discover the options our scholarship can give you.