Mustafa Kemal Atatürk, the founder of Turkey, who believed in the vital importance of the role of education for the modernization of the country, stated in his speech at the inauguration of the Turkish Grand National Assembly in November 1925 that in order to reach the goal set for a modern education system in Turkey there was a need for the involvement of the private enterprise. Turkish Education Association was founded on October 31, 1928, on the basis of this vision and in line with the pioneering efforts of Atatürk and his friends. On December 12, 1939, it was afforded the legal status of 'Association for Public Good' by the decision of the Cabinet.
As stated in the second clause of its charter, the President of the Turkish Republic is the Guardian of the Turkish Education Association. TED is a long-established civil society organization that provides scholarships to successful students with limited income, opens schools and dormitories with foreign language as the medium of instruction in both Turkey and abroad, builds scientific platforms to further the efforts to bring the level of education in Turkey on a par with the contemporary world standards, creates awareness about the problems of the education system in Turkey and its possible solutions, and contributes to the formulation of Turkish educational policies. As of now, TED has 38 schools, 2 representation offices, a student dormitory, an alumni office, and many sports clubs affiliated with its schools.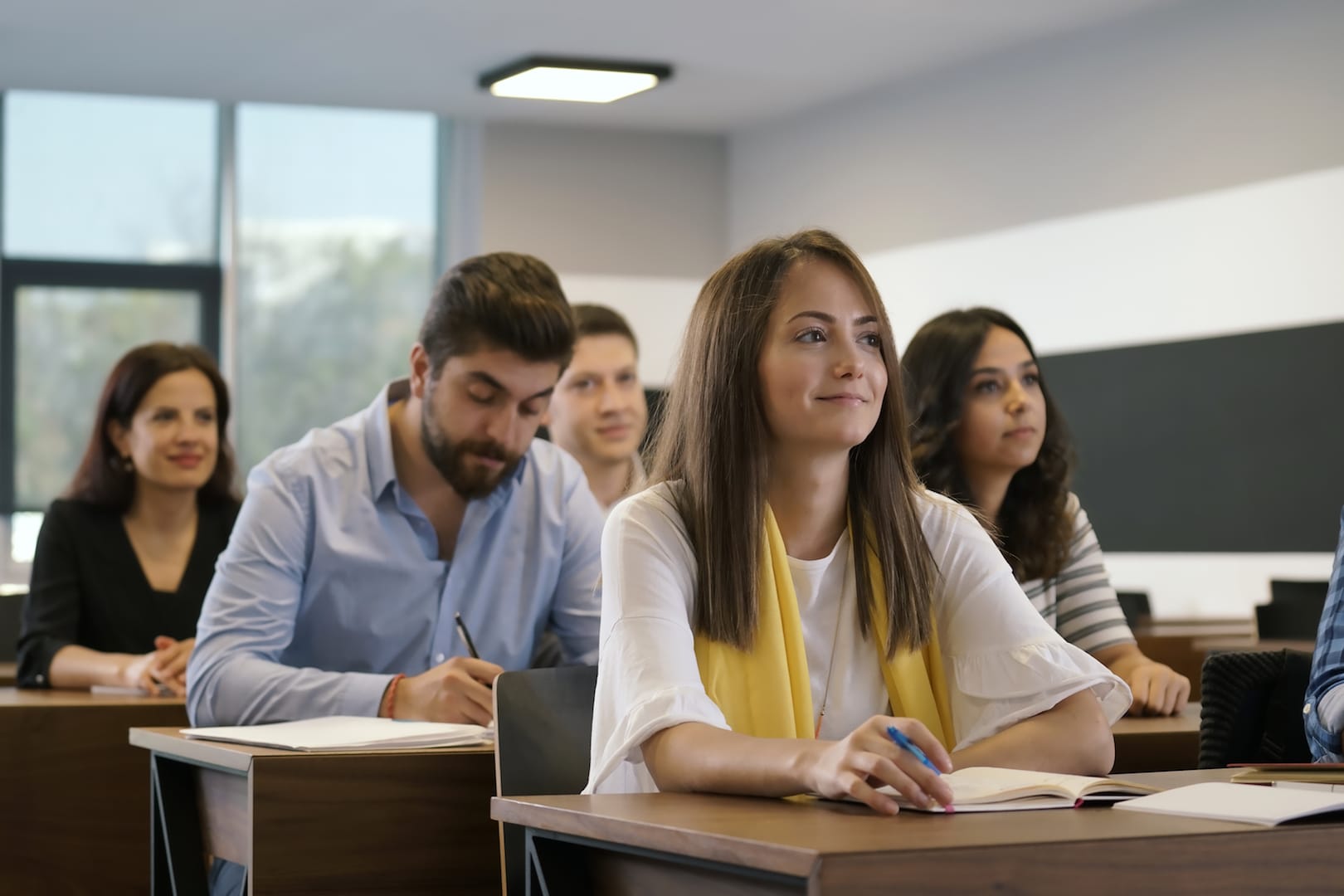 TEDU
TED University (TEDU) was established in 2012 by the Turkish Education Association (TED), which has been pioneering the development of education in Turkey since 1928. TEDU is a progressive academic institution offering an integrated approach to higher education and a high-quality student-focused educational experience. Through academically rigorous coursework, dynamic teaching, meaningful research, and a myriad of opportunities for students to engage locally and abroad we seek to build a diverse community of socially responsible, globally-minded, lifelong learners.
We hereby invite students to actively participate in the environment of constant learning and production at TEDU and to enjoy the privilege of being a TEDU student with lots of scholarship opportunities.
TED University's Mission
TED University carries the mission of fostering graduates that are creative, multifaceted, critical-minded, self-confident, well-rounded lifelong learners by using innovative teaching methods and curricula that have a proper depth-to-breadth balance required by global knowledge economies; contributing to the world of science by generating new knowledge through a wide range of scholarly research and creative efforts in focus areas of institutional priority; and being a transparent, accountable, trustworthy and open-to-learning institution aiming at continuity and sustainable development. With its transparent and organizational structure, TED University aims to become an accountable and trustworthy institution for all its stakeholders, focusing on stability and sustainable development, and a university that is open to learning.
TED University's Vision
The vision of TED University is to provide the best educational experience to its students and to become one of the leading foundation universities in Turkey.
Core Values
Respect for ethical values
Integrity, solidarity, and mutual respect
Progressive and secular institutional position
Excellence in teaching and research
Robust and integrated quality culture
Partnership and cooperation spirit
Stakeholder participation
TED tradition
Transportation
TED University campus is in the city center and equidistant from everywhere. With its location at the intersection of the transportation network, it provides easy access to its students.
TEDU architecture offers our students a comfortable and comfortable educational space that encourages work. Our university, which equips its infrastructure with advanced technology gives confidence to our students with the most efficient, useful, and fast technical facilities.
Catering Service
There are cafés (Chill-in and Coffee Break) and a dining hall (Diner by Coffee Break) serving TED University students on our campus. Our students can use these cafés and cafeterias for their food and beverage needs. In addition, our cafés allow our students to spend time socially. In addition to these, our students can also benefit from the food and beverage vending machines located at various points on our campus.
Environments
TED University Campus offers all kinds of high-quality environments that our students may need in social, cultural, artistic, and sports contexts. Our members can use the TEDU Sports Center free of charge after submitting the documents required for membership to our Sports Center. Besides, group and private lessons are available in our facilities with our expert staff.
Indoor Swimming Pool
The indoor swimming pool has semi-Olympic features and is 25m-long, 12m-wide, and 2m-deep. It has 5 lanes. The indoor swimming pool is on the B1 floor of Block E.
Fitness Center
Various cardio equipment, weight machines, and free weights are available in the fitness room, meeting the needs of everyone who wants to exercise. The fitness center is on the 1st floor of Block E.
Prof. Prof Dr. Rüştü Yüce Sports Hall
Our gymnasium is of regular size and hosts many competitions. It can be used by TED University members at times determined. Necessary sports equipment (ball, net, etc.) is provided by our university. Our gym is located on the ground floor of Block E.
Sport Studio
In our sports studio located on the B2 floor of Block E, group lessons and private lessons take place.